Autumn decoration planning
Autumn begins in a few weeks so now is the best moment for preparations. You don't have to give up on natural decorations – you've got the same opportunities like during summer or spring. Here are the most interesting ideas for autumn urban arrangements.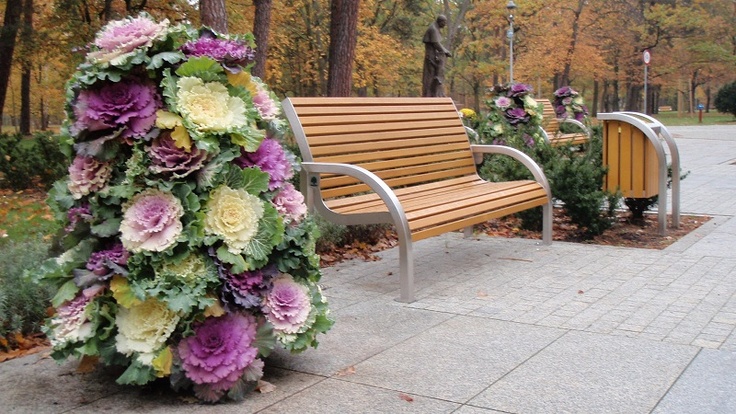 Ornamental cabbage
It's the most popular way to decorate planters from September to November. Ornamental cabbage is characterised by high resistance to low temperatures so seems to be a perfect autumn decoration. The plant blooms with purple, pink and white leaves creating curly rosettes. They look beautiful in flower towers, planters and flower pots.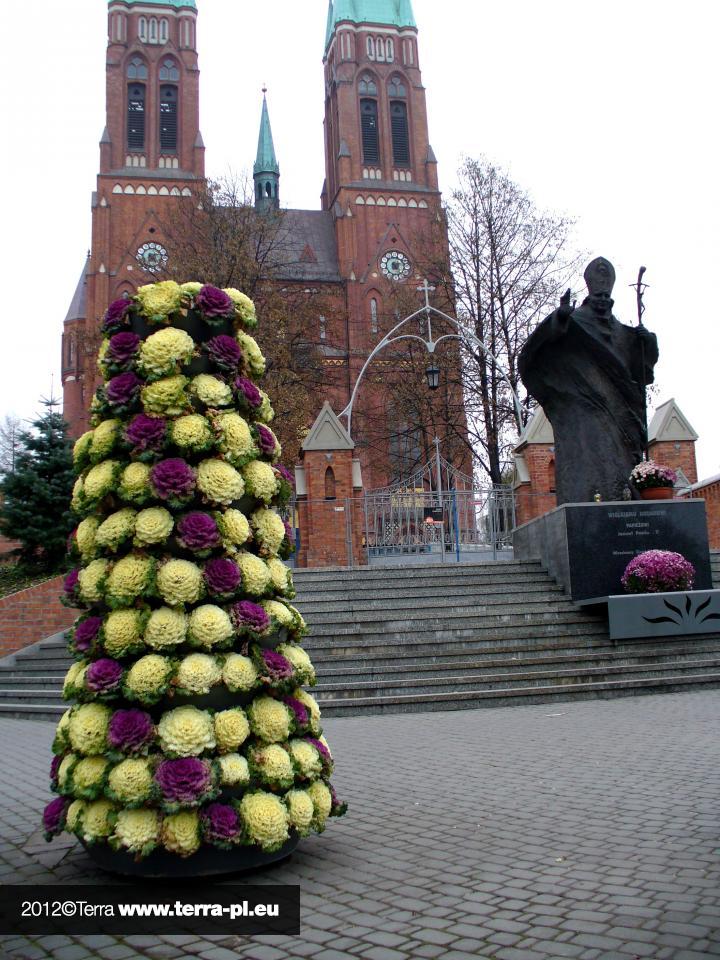 Chryzanthemum
Chryzanthemum isn't a famous decorative plant but it's seen more and more often in autumn arrangements. The reason is its high resistance to cold and attractive appearance – flowers in various colours and shades. Don't be afraid of using it!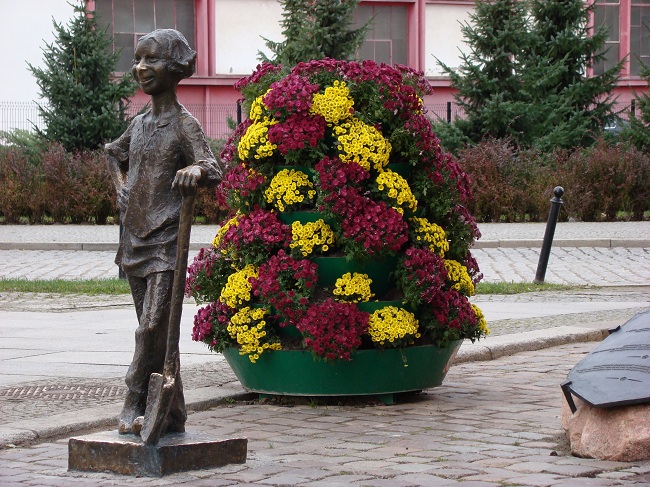 Heather
Although heather is one of the leading autumnal plants, some of its kinds bloom already in July! High resistance, attractive colours and a peculiar, shallow root system makes them such an attractive proposition for urban decorations. Heather doesn't require much but you should remember of keeping it in a sunny place. Fertilizing, watering and maintenance can be on a minimal level.
Fruits and vegetables
Urban planters doesn't have to be planted with flowers. Pumpkins, cones, mushrooms, corn look really attractive and are the symbols of autumn. Get inspired by Moosburg – you can't miss it!