How to plant the surroundings of the fountain?
A beautiful architectural element and an oasis during the summer heat. A source of refreshment around which the citizens are eager to spend time- the fountains. How to make these places even more attractive? Decorate them with flowe
While arranging the space around the fountain, use the plants to get the best effect. Creating the area in this way, the water reservoir evokes positive associations and makes the surroundings more attractive.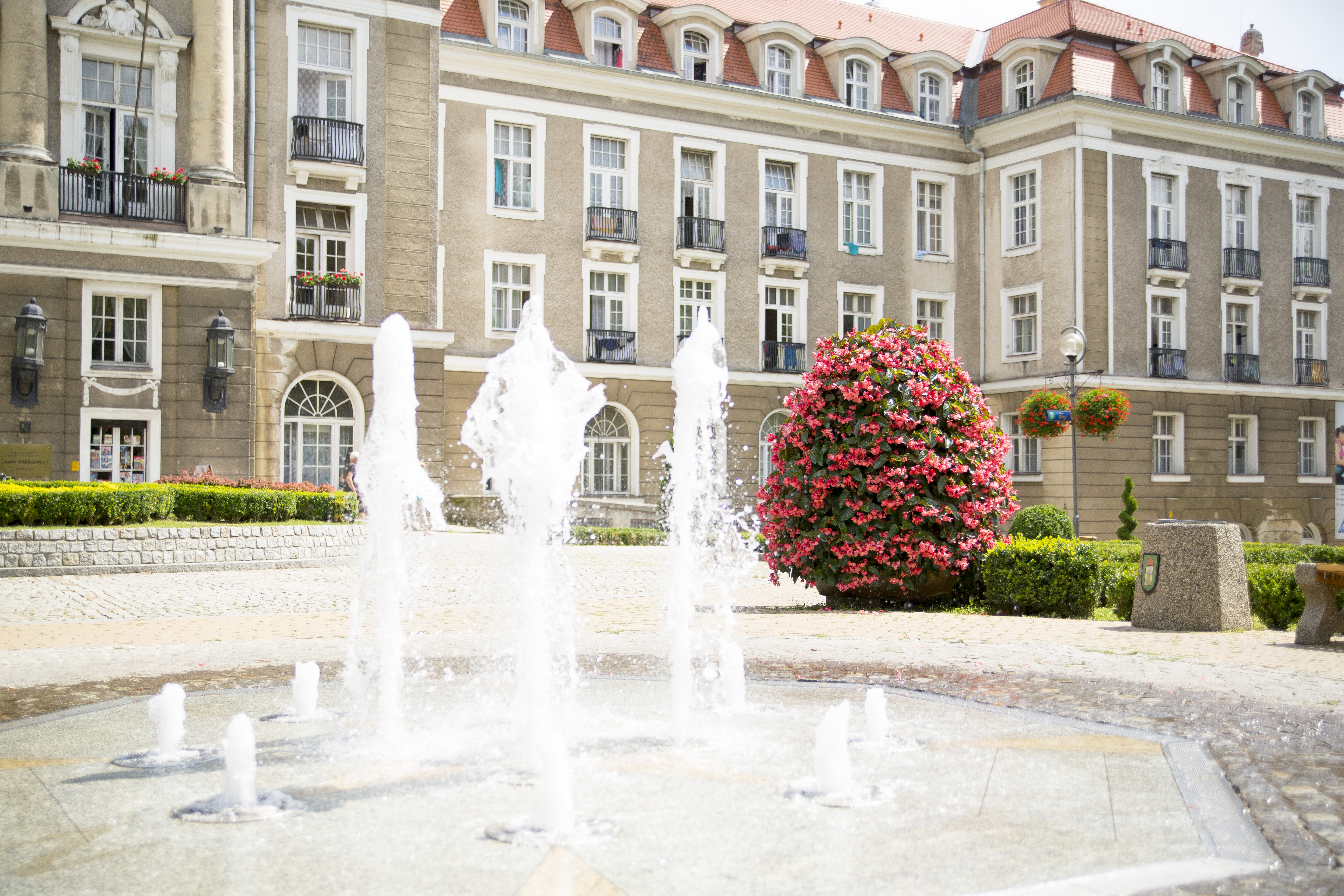 An Appropriate Setting
A good solution for urban greenery are standing Flower Towers as well as the models fixed on the street poles and lamps. It is easy to launch them into any space. Moreover, the Flower Towers add a lot of colors to the surroundings thanks to multi-species plantings. This factor can be considered as an advantage over the trees and bushes.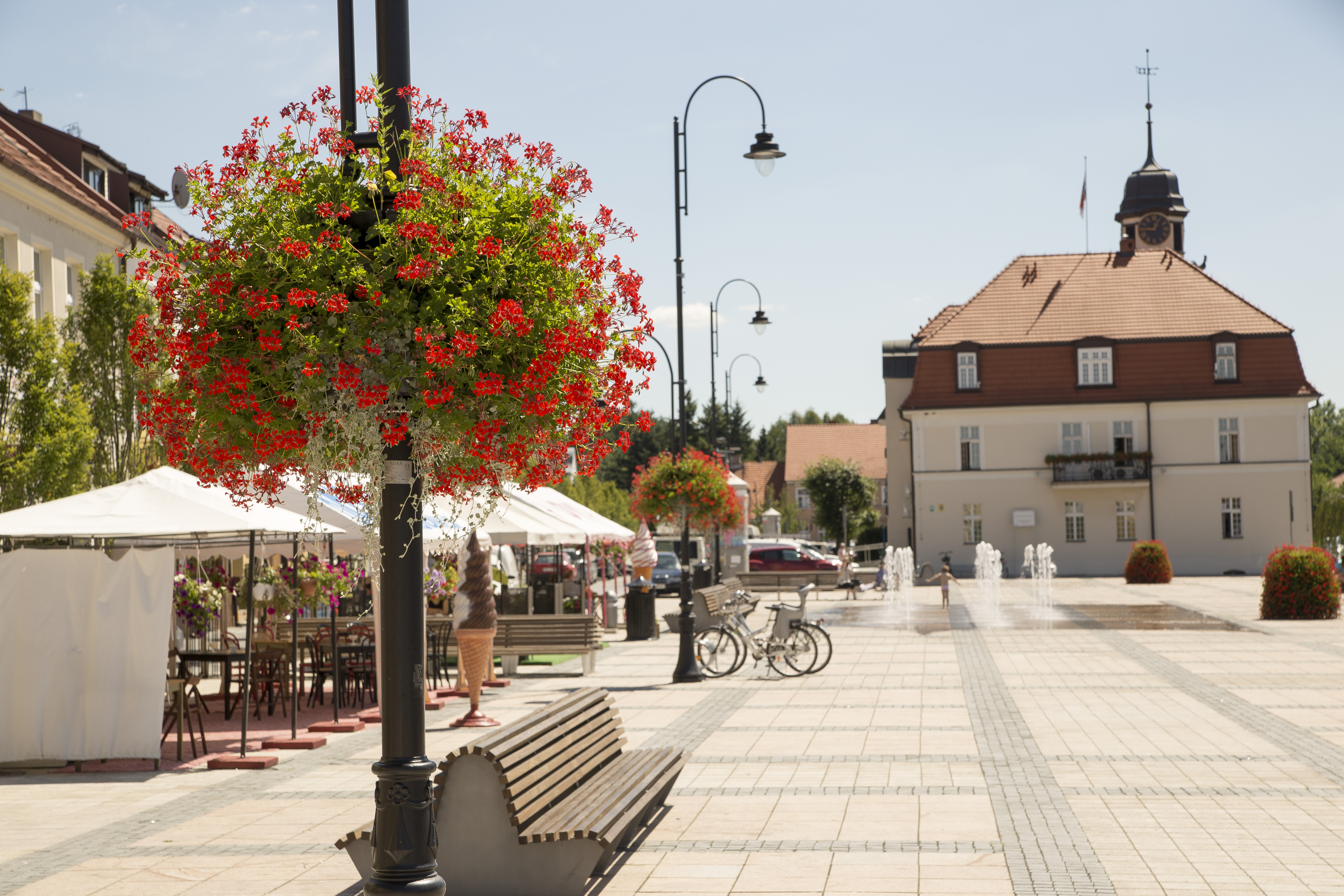 Such big plants do not guarantee an attractive final effect and also they require planting directly into the soil, which is not always available around the fountain. It is worth noticing that bigger fountains need bigger decorations, therefore, Andrychów chose H2400 model.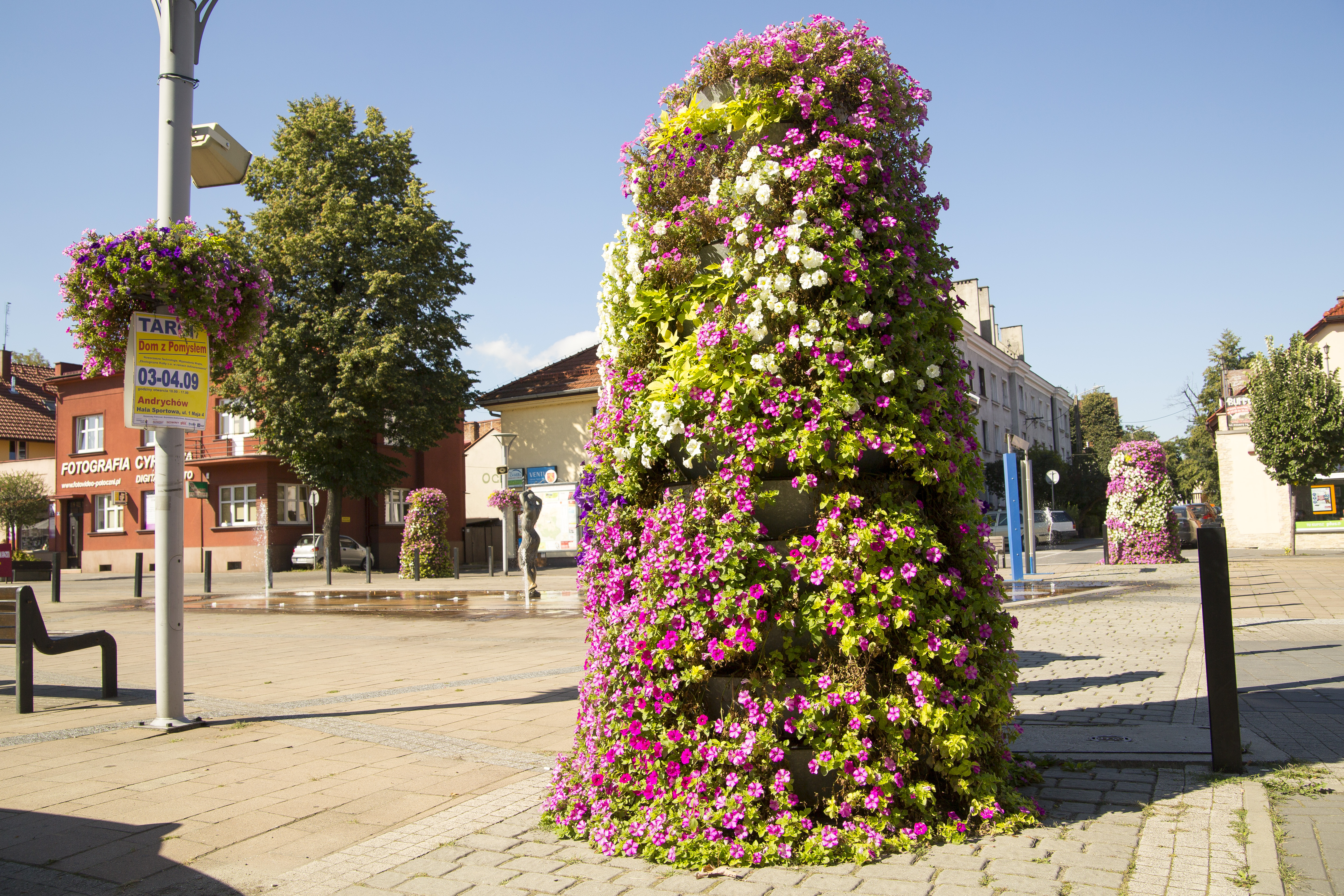 A Unique Style
Phe basis for an impressive arrangement of the city water reservoir is showing the character of the place. Planning the decoration in historical building should differ from the space in modern design.If the fountain is close to old, historical architecture, it is worth referring to the classical style and set the Flower Towers in a geometrical way as it was done in Żary. For a freestanding figural fountain the flower background can be easily created and for the wall fountain, the towers can be set individually on the both sides as well as in pairs or in groups.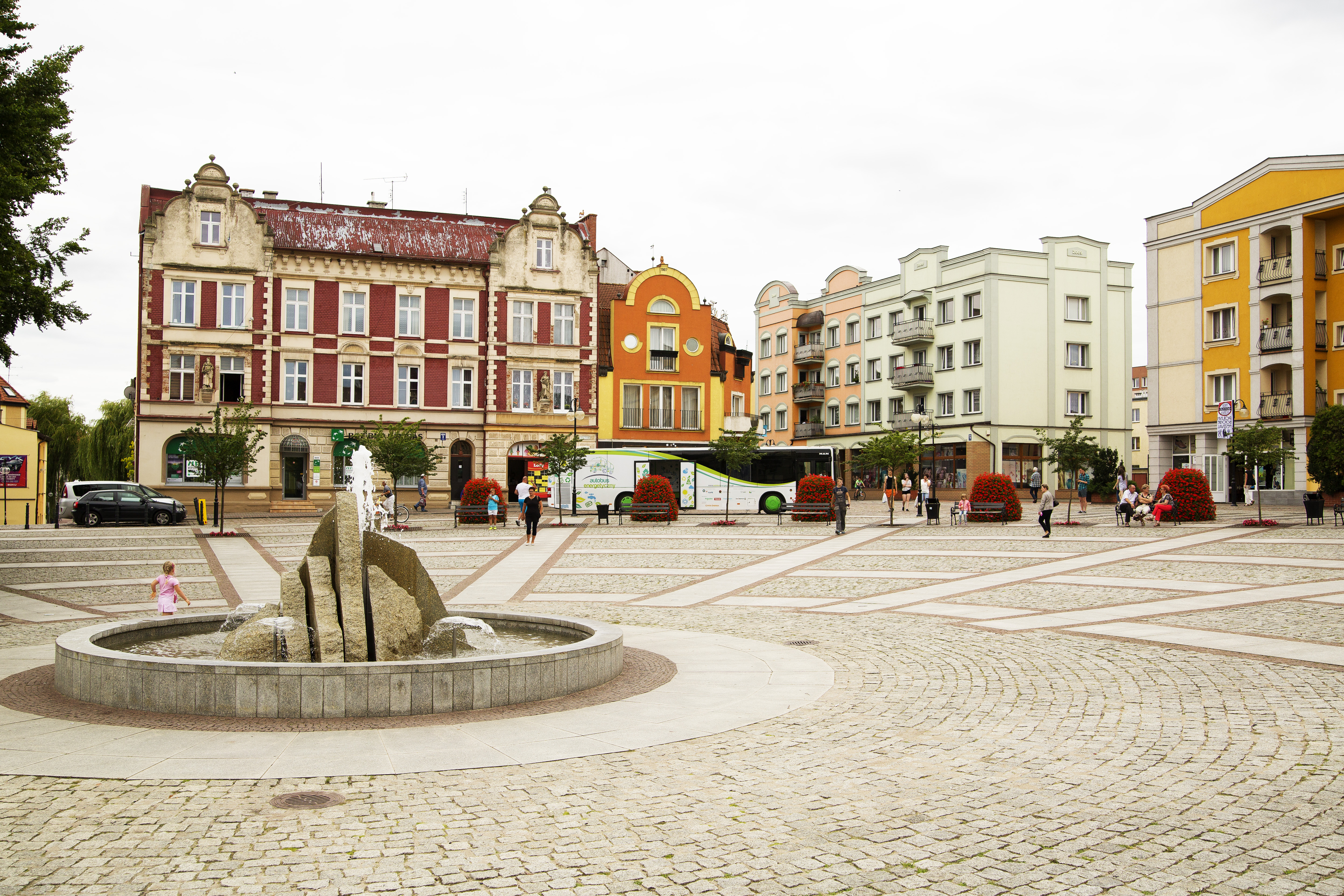 The modern architecture and the fountain itself can be exposed by asymmetrical arrangement of the Flower Towers as well as by vivid colors of plants. Single-species plantings, contrast color combinations or planting every ring with other species of flowers are a verified and checked solution. The good example is Szubin where the H1200 Flower Towers were set and planted with the same kind of flowers.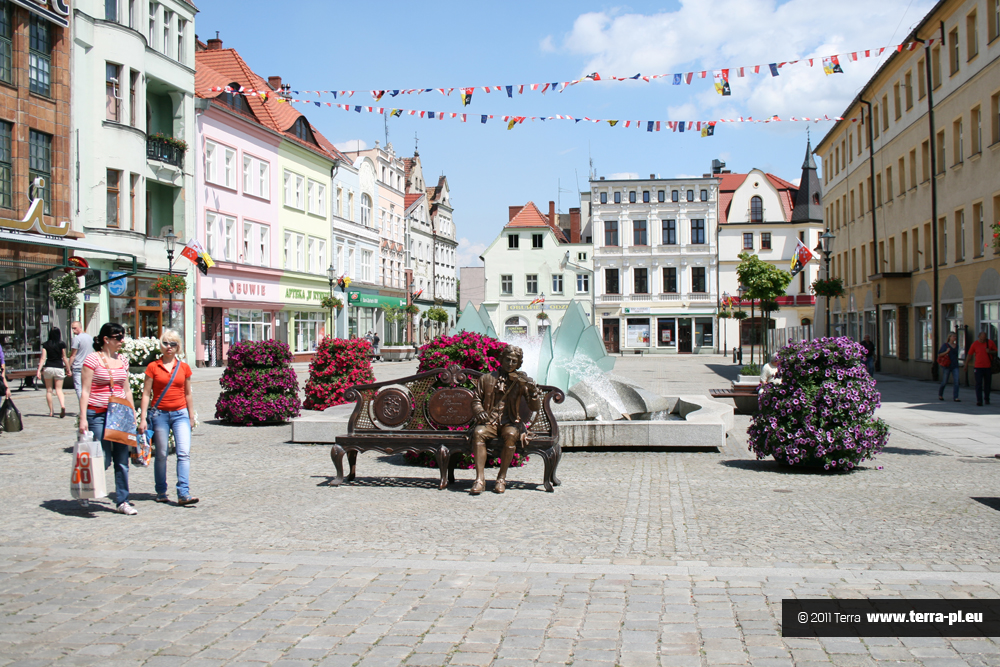 A Proper Location
It is significant to think about the location of the Flower Towers while planning the fountain surroundings. One can choose free standing full Flower Towers or the half Flower Towers which can be put upon the wall. Thanks to them the central water reservoir can be emphasized.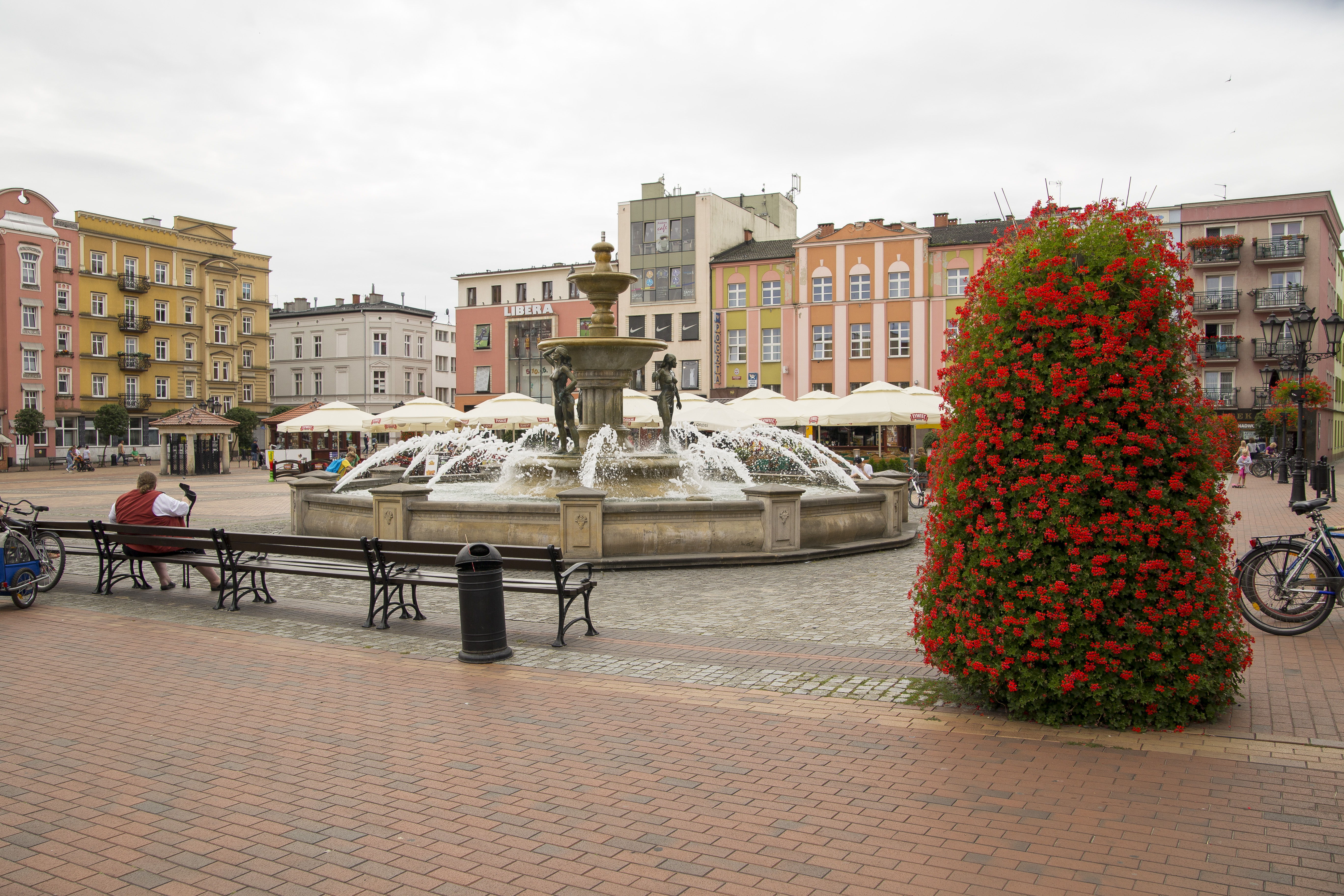 Depending on the place, the hanging Flower Towers can be used on the street lamps or lanterns illuminating the water or the square. The hanging Flower Towers W600 are very useful in the places where there is no space for the bigger standing Flower Towers.
Also, a very important thing is a proper maintenance of the plants as without it, even the most spectacular arrangement will not give an expected effect. For the sunny places the recommended flowers are Surfinias and for semi-shaded places Pelargonium.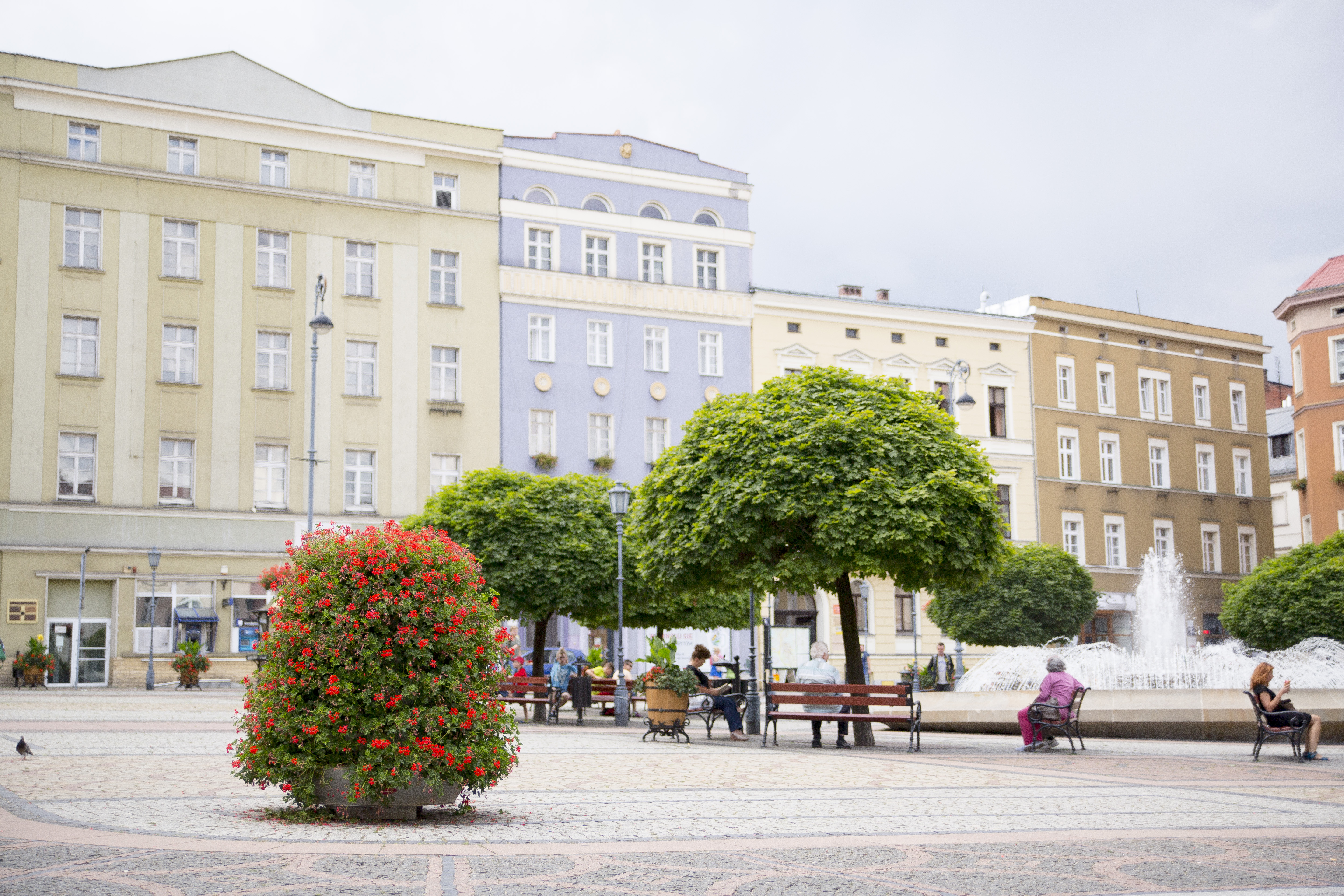 Zapisz