Sofia in flowers
The capital city of Bulgaria can take pride in its flowers and not for the first time! It's another year when the city centre is decorated with planters. Huge constructions are seen in the most representative place, for instance the President Palace.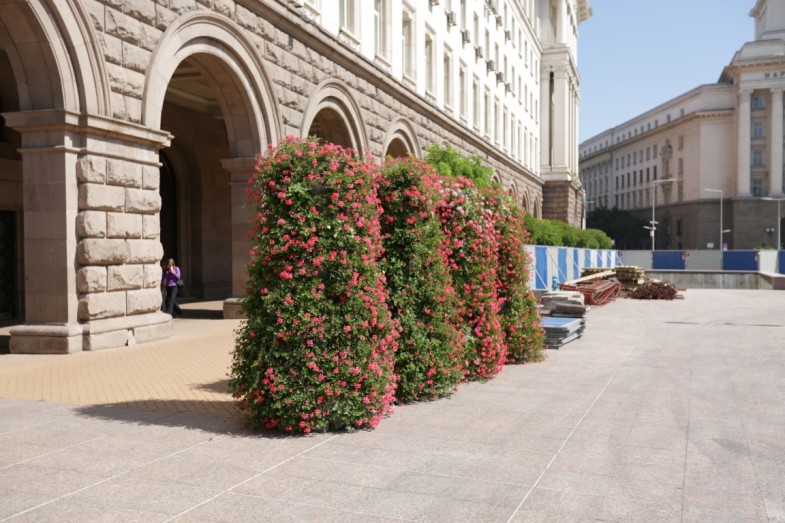 The citizens of Bulgaria love nature and appreciate its appearance in public space. What is worth mentioning, the capital city has the same problems as other regions. The overdose of surface covered with concrete has decreased not only the attractiveness of Sofia but also living conditions of the citizens. The solution came from... Poland.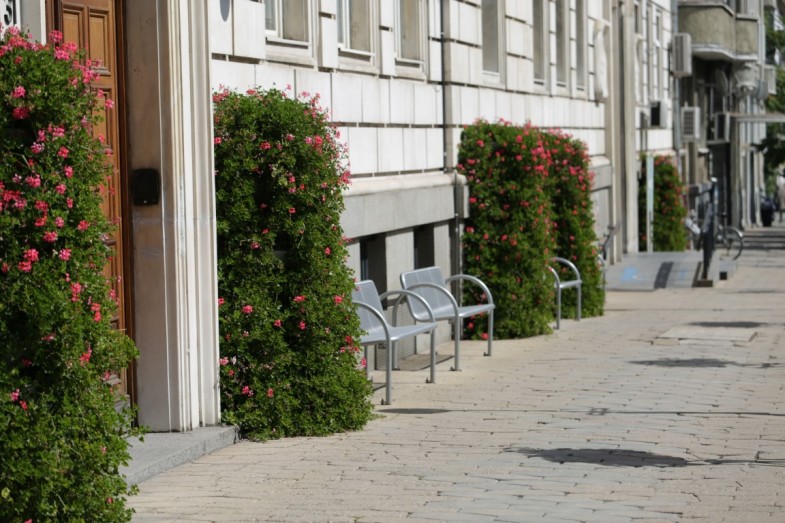 Terra Flower Towers broke the domination of greyness. Red flowers grew quickly and bushy, so we didn't have to wait long for the final effect.
The entrance to a historic building looks impressive thanks to two halves. The citizens can rest on benches next to them and have the contact with nature at the same time. Such models are the best when we don't want to take much space on pavement.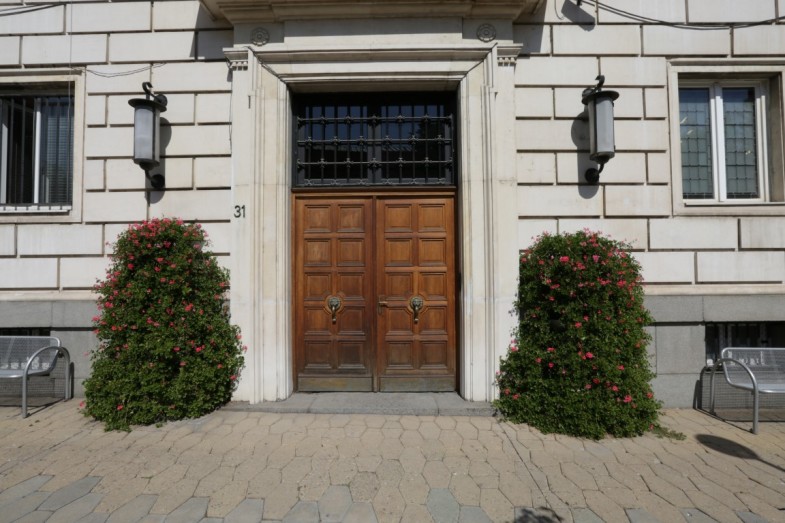 Decorations in front of the Presidential Palace seem to be a perfect addition to the whole arrangement. This wide square need huge models, so Flower Towers H2400 were the best choice.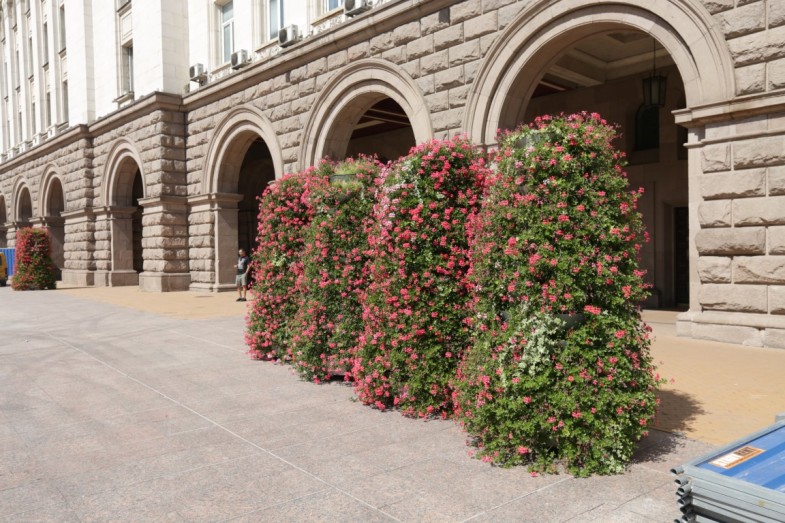 This green wall made the surroundings more attractive. The square is also decorated with smaller constructions with the same flowers. Sofia is even more beautiful!